SCOPE OF THESE SPECIALIZED SERVICES
In order to make sure that your organizational building is in the prime condition, and you have to make sure that you hire the specialist for specialized services. The reason behind it is that they will take care of the minor jobs that you might not pay attention.  We will handle all the services with such perfection that you will only focus on the main job that is your business.
Some of the specialist cleaner services that you will get from us are:
WHY US?
We have been providing the best janitorial services to many of our customers for years. Due to the experience and trust that we have built our customers only select us. In fact, we have the most talented and skilled team of workers that will meet all your requirements.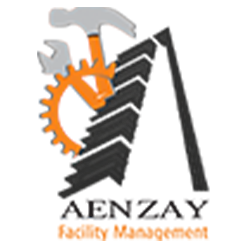 AenZay Facility Management was founded by a renowned name in the interior and architecture industry named AenZay interior & Architects Who understands the upcoming requirements of the corporate sector regarding integrated facility services and how quickly the nature of operations has changed within an organization. Their combined experience helps them maintain high standards of quality and commitment on the premises under their trained supervision to the satisfaction of clients. A number of satisfied clients are evidence of AenZay Facility Management's remarkable performance over the years.
One of the major investments that you can make in your home or the commercial building is having a carpeted floor. As you have to make sure that it is high-quality and will look unique in your office and other rooms. However, the maintenance of the carpet is not easy. If you do not get it cleaned on time it will not only became the house of many germs but also will not look as attractive as it once was. This is the reason that Aenzay facility management are providing their best services of carpet cleaning. We know that you do not have the time to pay attention. So it is the time that you hand over the carpet cleaning to us and pay most of your attention to the next project that you are about to handle.