Electrical Maintenance Services Lahore - Ensuring Your Safety
AFM ensuring your safety by providing electrical maintenance services Lahore. Where the contrast between modernity and tradition is starkly obvious, the function that electrical systems play in powering homes, companies, and industries is of the utmost importance.
Even though dependable power is essential to our day-to-day existence, we frequently fail to recognize its importance until there is a problem. This is where the electrical maintenance services Lahore come in, making sure that the electrical systems are both safe and able to function normally.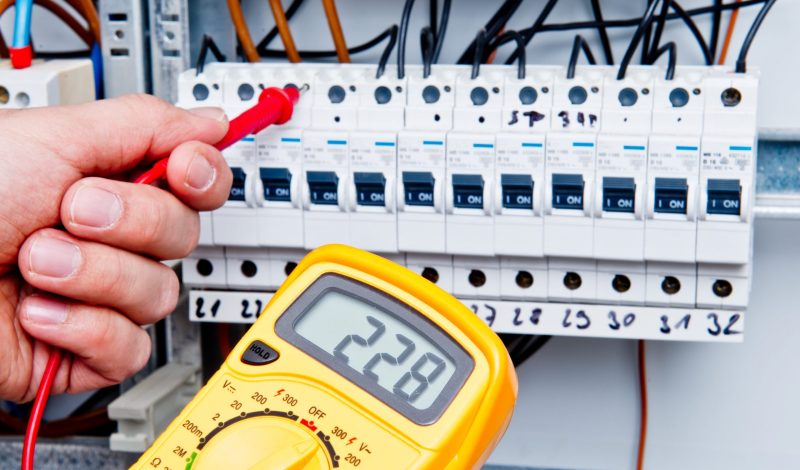 Recognizing The Importance of Electrical Maintenance Services Lahore
The Obligation to Perform Maintenance:
Electrical systems deteriorate over time for a variety of reasons, including normal wear and tear, adverse environmental conditions, and excessive electrical load. Regular maintenance is the only way to maintain the integrity of these systems in the long term.
Safety is the top priority for electrical repair services. Electrical problems can result in a variety of dangerous outcomes, including fires, electrocutions, and other mishaps. The likelihood of such mishaps being caused is decreased by routine maintenance.
The Breadth Of Offerings Containing Electrical Maintenance Services Lahore
Services In The Commercial Sector
Electrical power is essential to the functioning of Lahore's commercial establishments. Businesses are able to maintain their level of productivity and reduce the amount of costly downtime with the assistance of electrical maintenance services Lahore.
Services For Residential Customers:
Electrical maintenance Services Lahore is an ongoing necessity in Lahore's rapidly expanding residential neighborhoods. Lahore has a number of electrical  services Lahore. The most of them are geared toward the needs of homeowners.
 AnyZay Facility Management offers our customers peace of mind that they're up to now with the most recent electrical legislation. The term Service and Electrical Maintenance describe a range of different tasks undertaken to make sure that building services systems stay totally purposeful, in good shape, and come through the life successful maintenance regimes forestall disruption to business and loss of revenue. 
Typical Duties Involved In Electrical Upkeep
Inspections of Electrical Systems:
Inspections at regular intervals help uncover potential problems before they become more serious. Electrical Maintenance services Lahore carry out comprehensive inspections of the wiring, circuits, and equipment in homes and businesses.
Maintenance On The Circuit Breakers:
In order to prevent overloads in electrical systems, circuit breakers are an absolutely necessary component. Maintenance ensures that they continue to function properly and helps to prevent catastrophic breakdowns.
Evaluation Of The Equipment:
Electrical services typically make use of diagnostic tools in order to test various pieces of equipment, such transformers, generators, and switchgear, in order to verify that they are functioning according to acceptable standards of risk.
Improvements and Maintenance:
During inspections, if maintenance services find certain parts or systems to be inoperable, they will either perform the necessary repairs or supply replacements. They may also suggest upgrades to improve efficiency and safety.
Advantages Of Getting Your Electrical Maintenance Done By A Professional
Improved Sense Of Security:
The greater safety that comes from performing electrical maintenance is perhaps the most significant benefit that it delivers. Electrical  prevent against electrical accidents by locating potentially hazardous situations.
Efficiency In The Use Of Energy:
Electrical systems that are regularly maintained perform more effectively, which results in less wasted energy. This ultimately results in cost savings and makes a contribution to the preservation of the natural environment.
Lahore's commercial establishments can rack up significant losses during periods of downtime. The chance of unanticipated breakdowns is reduced by performing regular maintenance.
The Age And Condition Of The Equipment:
The lifespan of electrical equipment and components can be extended with regular maintenance, delaying the need for expensive replacements and saving money in the process.
The Fees Associated With Providing Electrical Maintenance Services Lahore
Comparing An Investment To An Expense:
It is crucial to see the cost of electrical repair services as an investment rather than an expense, despite the fact that these services come with a price tag. 
Pricing Options That Vary:
The price of electrical maintenance services in Lahore can change depending on the extent of the work to be done, the size of the property, and the level of complexity of the electrical system.
The Prospects For Electrical Maintenance Services Lahore
Recent Developments In Technology:
The discipline of electrical repair is consistently undergoing new developments. There has been a recent uptick in the use of cutting-edge technologies in Lahore, such as those that do predictive maintenance through the application of sensors and data analytics.
Environmentally Friendly Steps:
The city of Lahore is making strides toward a more sustainable future and lowering its overall carbon impact. It is probable that the utilization of electrical maintenance services will play a part in the implementation of energy-efficient solutions.
The Final Word - Electrical Maintenance Services Lahore
Electrical Maintenance services Lahore are the unsung heroes of a modern society that relies largely on power, and Lahore's bustling city is home to many of these unsung heroes. From the residential districts where families depend on power for their everyday lives to the busy businesses that fuel the economy, these services play a key role in assuring safety, efficiency, and reliability.These services, embracing technological developments and environmental practices, will position themselves to keep Lahore electrified, secure the city's residents, and ensure the city thrives for many years to come. Please feel free and contact Aenzay Facility Management At
0307-7773273
Or
Fill out the form
.