Welcome to our page about professional couch cleaning. Your sofa is more than just a piece of furniture. It's where you relax, unwind, and make memories that will last a lifetime. Over time, dirt, spots, allergens, and smells can build up on your sofa and make it look and smell bad. At Aenzay Facility Management, we know how important it is to have a clean sofa that makes people feel welcome.
So, we offer specialized couch cleaning services to bring back your furniture's beauty, cleanliness, and comfort. In this piece, we'll talk about the benefits of cleaning your sofa and how our services can make your space feel new again.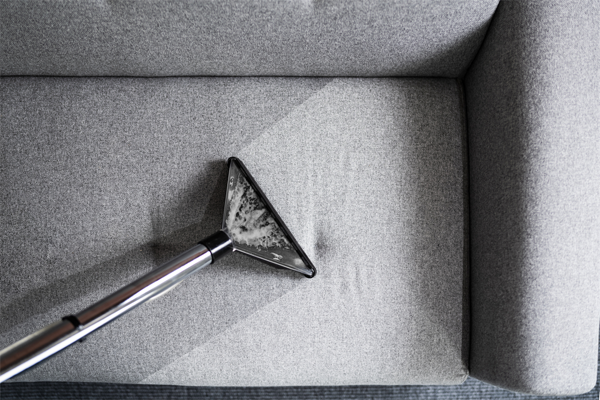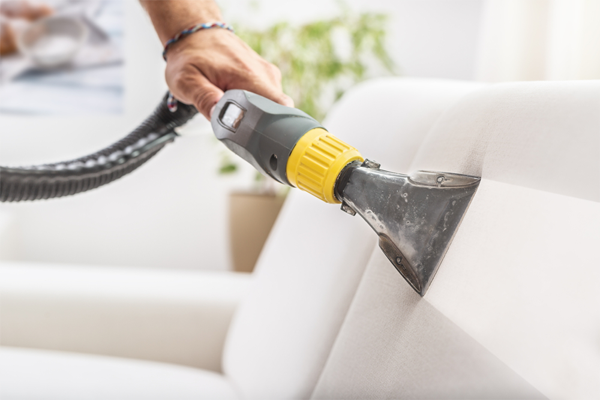 Comprehensive Sofa Cleaning Solutions
Our cleaning services for sofas are designed to provide comprehensive cleaning solutions for various types of sofas, whether they are made of fabric, leather, or microfiber. Our team of skilled technicians is proficient in handling all these materials. We understand the distinct cleaning requirements for different furniture types.
Therefore, we employ specialized methods, utilize the appropriate cleaning products, and utilize the latest tools to ensure a thorough cleaning of your sofa. We know how to clean your sofa, even if it has spots or dirt that won't come out. Our experience shines through as a ray of hope in a world where routine cleaning can fail.
Effective Stain and Spot Removal
Stains and spots can make your sofa look bad. Especially if it is in a high-traffic area or you have kids or pets. Our professional furniture cleaning services are made to get rid of these problems effectively. Our experts know how to find and get rid of stains, and they use special cleaning products that are safe for your upholstery. We know that different kinds of spots need different ways to get rid of them, and we have the skills to deal with them all. Whether it's a food stain, a drink spill, an ink mark, or a pet accident, we can get rid of it and make your sofa look clean and fresh.
Skilled Sofa Cleaning Team
In the field of caring for upholstery, the Sofa Cleaning Team at AFM is unrivaled. Our team of devoted experts combines skill with precision with a deep commitment to restoring the comfort and beauty of your prized furniture. They set out on a mission to turn your sofas into genuine works of art, armed with specialist procedures, premium cleaning supplies, and cutting-edge equipment.
Every thread and curve is carefully cared for, resulting in a deep cleaning that extends beyond the surface. Count on us to revitalize your sofas, improving the aesthetic value and hygienic standards of your living areas.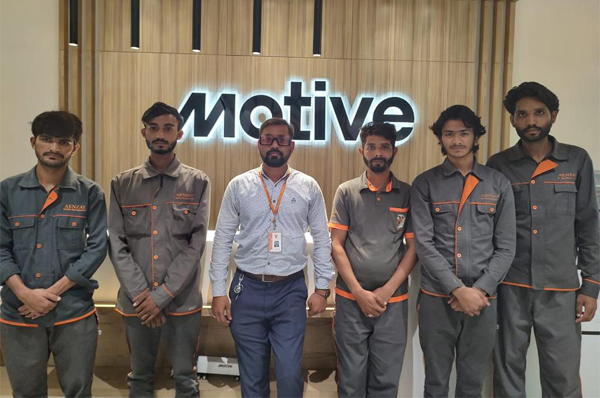 Allergen and Dust Removal
Sofas can be full of allergens, dust mites, and other tiny particles that can cause breathing problems and allergies. Our professional sofa cleaning services focus on getting rid of these allergens so that you and your family can live in a better environment. We know how important it is to have a clean area that is free of allergens. Especially if you or someone you love has asthma or allergies. We use advanced cleaning methods, like hot water extraction, to get dirt, dust, and germs out of your sofa that is deep down. Our all-around method makes sure that your sofa is thoroughly cleaned.
Protection and Preservation
Cleaning your sofa regularly not only makes it clean again but also helps it last longer. Dirt and debris can wear down furniture over time. Making it look old before its time. Our skilled cleaning methods and products protect your sofa's fabric or leather, extending its life and keeping it looking nice. We know the needs of different types of furniture materials and use the right cleaning methods to make sure your sofa is clean and in good shape. By investing in regular couch cleaning. You can have a well-kept sofa that lasts for a long time and adds to the look of your room.
Customized Sofa Cleaning Plans
We know that every sofa is different and that every customer has different cleaning needs. That's why we offer cleaning plans that are made to fit your needs. Our team will look at the state of your sofa, talk to you about your worries and preferences, and then make a cleaning plan that is tailored to your needs. We can work with your plan and give your sofa the care it needs. Whether you need a one-time deep cleaning or regular maintenance. We are able to adjust to your unique cleaning needs, making sure that your sofa gets the care it deserves.
Trustworthy Sofa Cleaning Service
At Aenzay Facility Management, we take pride in delivering professional and reliable furniture cleaning services. Our team of skilled technicians has undergone comprehensive training to provide you with the utmost quality service and ensure your satisfaction at every stage. We know how important your sofa is to your home or office, so we treat it with the greatest respect and care. When you use our services, you can rest easy knowing that your favorite sofa will be taken care of by professionals. We try to go above and beyond your hopes.
Why Choose AFM For Sofa Cleaning
Aenzay Facility Management is the best company to hire to clean your sofa professionally. Our skilled techs get great results because they have years of experience and a lot of knowledge. We use advanced methods and tools to get rid of dirt, stains, allergens. Smells from a wide range of upholstery materials.
Our focus on details and dedication to customer happiness means that your sofa will get the best care possible. Choose Aenzay Facility Management to clean your sofas in a way that makes them look clean, new, and refreshed. At Aenzay, we don't just clean sofas; we elevate them to an entirely new level of cleanliness, comfort, and aesthetic appeal.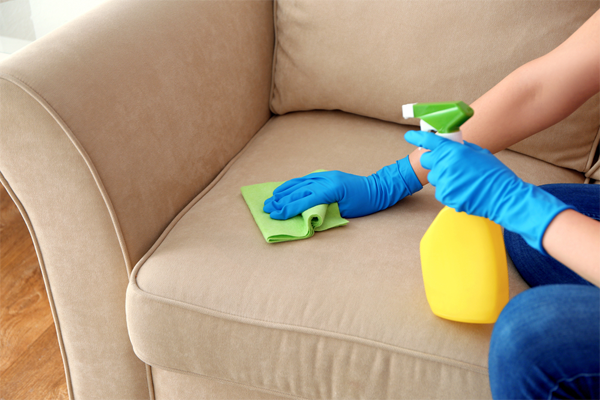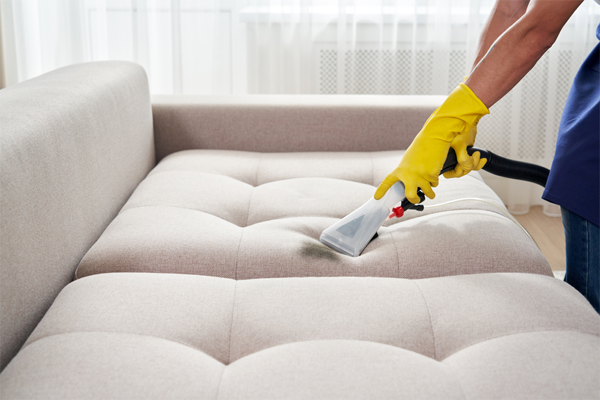 FAQs Regarding Sofa Cleaning at AFM
Investing in professional sofa cleaning services is a smart way to keep your sofa clean, fresh, and last as long as possible. At Aenzay Facility Management, our skilled techs work hard to clean sofas in a way that is second to none. Contact us today to book a professional sofa cleaning service and see how our cleaning solutions can make a big difference.