Welcome to our page about hiring a skilled window cleaner. When your windows are clean and shiny, they not only look better but also let in a lot of natural light. Making your home feel bright and welcoming. We know at Aenzay Facility Management how important clean windows are for showing off the beauty of your place.
We offer specialized window cleaning services to make sure your windows are free of streaks, smudges, and dirt. In this piece, we'll talk about the benefits of having your windows cleaned by a professional and how our services can make your views more clear and beautiful.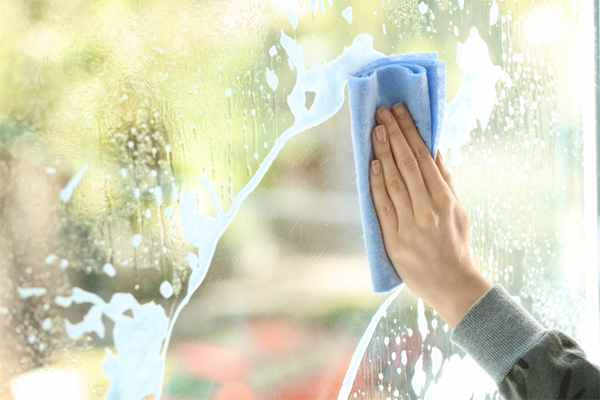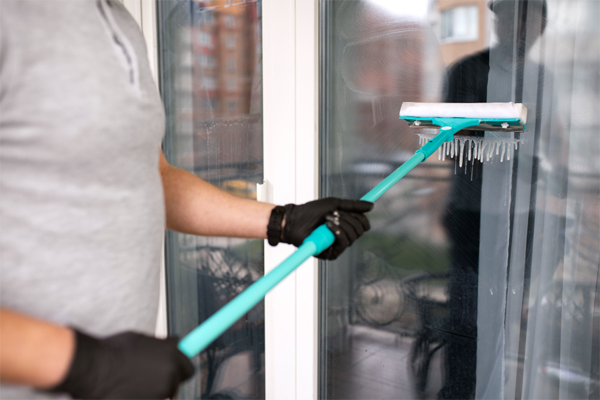 Comprehensive Window Cleaning Solutions
When we clean windows, we don't just wipe them down. We have choices that take care of every aspect of window cleaning. No matter if you have regular windows, glass doors, or big panoramic windows, our team of skilled technicians knows how to take care of them all.
Aenzay know that different kinds of windows need to be cleaned in different ways. So, we use special techniques, professional-grade cleaning solutions, and state-of-the-art tools to make sure your windows are clean and free of streaks. AFM know how to clean the windows of homes and businesses so that they are clear and spotless.
Spotless and Streak-Free Results
At Aenzay Facility Management, we go above and beyond to get results that are clean and free of streaks. Our expert window cleaners pay close attention to every detail. Making sure that every window surface is cleaned and polished well. We know that lines and smudges can make your windows look bad and block your view. To get perfect results, we use professional-grade squeegees, microfiber cloths, and cleaning products that are safe for the environment. Our method for cleaning windows doesn't leave any streaks. So they will be perfectly clear and let in as much natural light as possible. This will give you a better view and make it easier to relax inside.
Expert Window Cleaning Team
The Window Cleaning Team at AFM is committed to brightening your world one pane at a time and is a beacon of clarity and brilliance. Our team of knowledgeable experts views each window as a canvas, seeking to achieve faultless transparency that goes beyond standard cleaning. They do it with a desire for perfection and an eye for detail. They traverse the complex dance of glass and light using cutting-edge tools and techniques. Wiping away smudges and streaks to reveal the vivid views beyond. Our Window Cleaning Team is skilled at dealing with windows of all sizes and complexity. Whether they are in imposing skyscrapers or quiet private homes.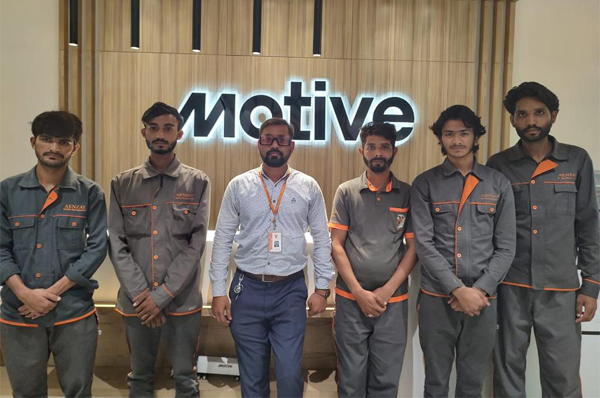 Extending the Lifespan of Your Windows
Regular professional window cleaning does more than just make your windows look better. It also helps them last longer. Over time, dirt, dust, and other pollution in the air can build up on the surface of the glass, which could cause damage and deterioration. If you don't take care of these things, they can get into the glass and cause corrosion and lasting stains. By getting rid of these things through expert cleaning. We help keep your windows from breaking down too quickly and keep them clear and working. Our window cleaning services are an investment in the long life and care of your windows, making sure they stay a prominent part of your property.
Convenience and Customization
We know that your time is important to you. That's why we offer flexible service plans and easy-to-use scheduling choices to meet your needs. We can make our services fit your schedule and needs. Whether you need a one-time window cleaning for a special event, a monthly maintenance plan, or cleanings at different times of the year. Our goal is to make sure you don't have to worry about anything, so you can enjoy the benefits of clean windows without any trouble. Let us clean your windows while you take care of other important things. We work hard to provide service that is quick, dependable, and effective.
Commercial Window Cleaning
AFM do more than just clean windows for homes. We also clean windows for businesses. Aenzay know the special needs of storefronts, office buildings, and high-rise windows, among other business spaces. Our team has the skills, tools, and safety precautions to handle business window cleaning jobs of any size. We work closely with property managers, business owners, and building management teams to make sure that your windows are cleaned in a professional way. 
Customer Satisfaction Guarantee
At Aenzay Facility Management, we put the needs of our customers first. We work hard to give you great service and go above and beyond what you expect. If you are not happy with the way we clean your windows for any reason, please let us know and we will make it right. We care about what you have to say, and we love the chance to improve our services based on what you want and need. We're proud of how skilled we are, how reliable we are, and how committed we are to giving our customers a good experience.
Why Choose AFM for Window Cleaning
Aenzay Facility Management stands out as the best choice for professional window cleaning. With our knowledge, attention to detail, and dedication to customer satisfaction, we give excellent results that leave your windows spotless and crystal clear. Our skilled team uses the most up-to-date methods and tools to get rid of dirt, grime, and streaks, making sure that your windows not only look great but also let in as much natural light as possible. With a focus on safety, professionalism, and tailor-made service, we try to go above and beyond your goals and give you a window-cleaning experience that is easy for you. Choose Aenzay Facility Management for all your window cleaning needs, and you'll get clear, beautiful windows that make your property look better as a whole.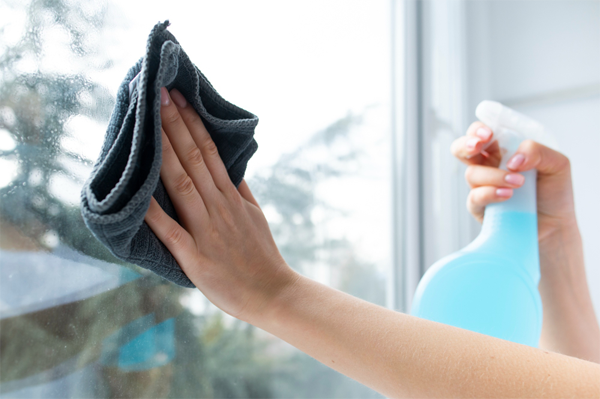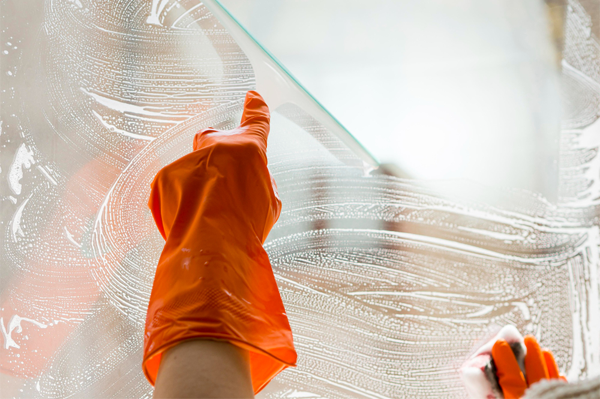 FAQs Regarding Window Cleaning at AFM
Aenzay Facility Management's professional window cleaning services are an investment in the clarity, beauty, and life of your windows.  Contact us today to book your professional window cleaning service and enjoy the benefits of sparkling, spotless windows that add to the overall look and feel of your property.