Termite Treatment Services
Welcome to our page about how to get rid of termites. Termites can do a lot of damage to your home without you even knowing it. They do this by eating away at the wood and weakening the structure. At Aenzay Facility Management, we know how important it is to keep these pests out of your home or business.
So, we offer effective termite treatment options to protect your home and give you peace of mind. In this piece, we'll talk about the benefits of professional termite treatment and how our services can get rid of termites. Stop them from coming back, and keep your investment's value.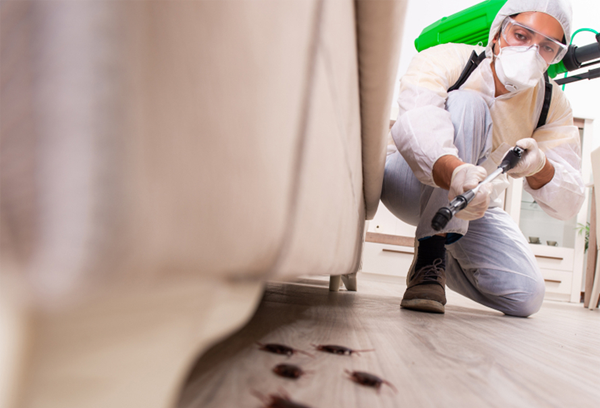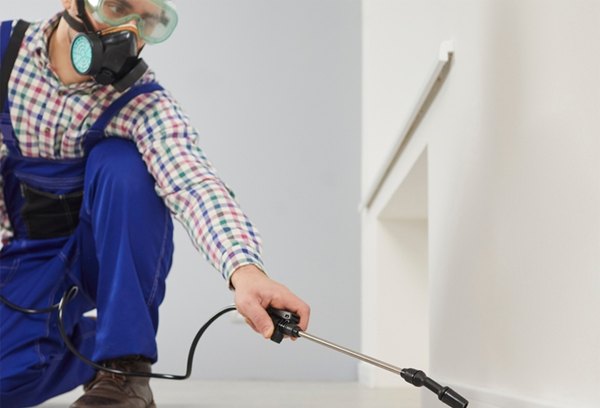 Comprehensive Termite Inspections
At Aenzay Facility Management, the first step in treating your property for termites is a full inspection. Our skilled techs have been trained to spot signs of termite infestations, such as mud tubes, discarded wings, wood that sounds hollow, and termite droppings.
We use cutting-edge technology to uncover the intricate details of termite activity as part of our unwavering dedication to successful termite management. We probe beneath the surface to find hidden infestations using a variety of high-tech instruments and equipment. Such as accurate moisture meters and cutting-edge thermal imaging cameras. 
Advanced Termite Treatment Techniques
We use the most up-to-date methods to get rid of termites and protect your home from them for a long time. Our team stays up to date on the latest developments in the industry and uses cutting-edge technology to get great results. Depending on how bad the invasion is and how your home is built. We may suggest a mix of liquid termiticides, termite baits, and physical barriers to get rid of the termites. Our expert techs have the knowledge and skills to figure out the best way to treat you in your particular case.
Best Termite Treatment Services Team
Our termite treatment services at AFM act as a barrier of defense for your priceless possessions and the sanctity of your living areas. Our devoted staff uses a multifaceted strategy that combines cutting-edge techniques with years of experience in order to protect your property from the silent but destructive threat of termites.
We know the terrible effects that termite infestations can have on buildings, both residential and commercial, and we go above and beyond in our efforts to get rid of these dangers. Our comprehensive termite treatment process begins with a thorough inspection, conducted by skilled professionals who possess an eagle-eyed ability to detect even the subtlest traces of termite activity.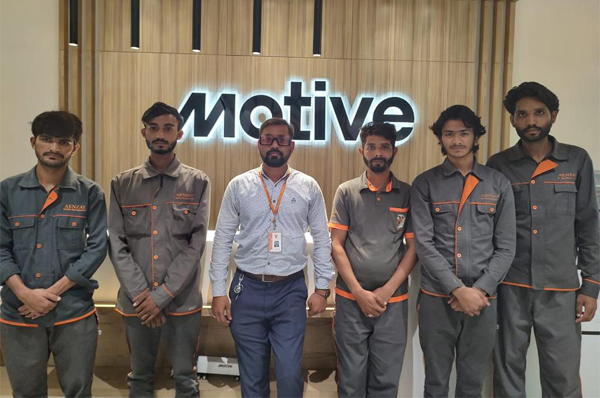 Prevention and Monitoring
Our services for dealing with termites go beyond getting rid of them. We believe in proactive termite control to stop future infestations and protect your property in the long run. For ongoing termite control. We offer monitoring and preventive solutions like termite baiting systems and frequent inspections. These precautions help find termite activity early and take action right away to get rid of possible threats before they do a lot of damage. Our team will work with you to make a complete plan.
Experienced and Licensed Technicians
When it comes to getting rid of termites, experience, and knowledge are important. Our techs are highly trained, licensed professionals who know a lot about how termites act, how they live, and how to get rid of them. We follow the best practices and safety rules of the business to provide effective and reliable services for treating termites. During the termite treatment process, you can count on our experienced techs to give you personalized solutions, expert advice, and great customer service.
Protection for All Properties
Termites can do a lot of damage to both homes and businesses, costing a lot of money and making it hard to run a business. At Aenzay Facility Management, we offer services to fix both homes and businesses for termites. We have the skills and resources to meet your unique needs, whether you need termite control for your home or full termite management for your business.
At Aenzay Facility Management, we stand by the quality of our termite treatment services. AFM want you to be happy and want to go above and beyond what you expect. If you are not happy with our termite treatment for any reason, please let us know and we will fix it. AFM want you to be happy. We appreciate the chance to earn your trust and faith.
Why Choose AFM for Termite Treatment
Aenzay Facility Management is the best choice when you need to get rid of termites. AFM are dedicated to getting rid of termites and protecting your property with our knowledge, experience, and custom treatment plans. To get the best results. Our team of highly skilled technicians uses modern treatment methods and stays up to date on the latest industry developments.
AFM know that every termite problem is different, so we come up with custom methods to meet your needs. We can protect your home from termites and give you peace of mind. We use methods that are good for the environment and care about our customers.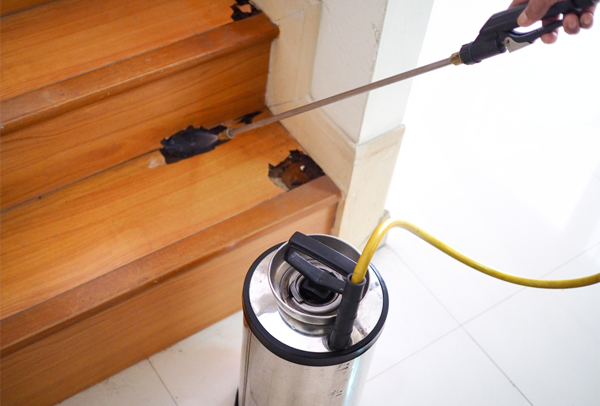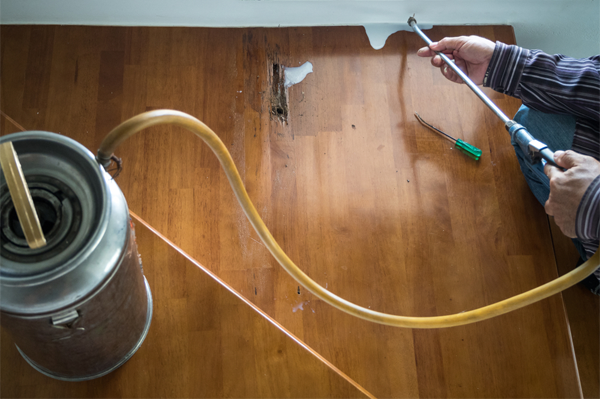 FAQs Regarding Termite Treatment at AFM
Getting professional termite treatment from Aenzay Facility Management is a must if you want to keep termites from doing damage to your property.  Contact us today to set up an appointment for termite treatment and see what a difference it makes to work with a trusted and reliable company.