Welcome to Office Cleaning services by  Aenzay Facility Management. With years of experience and a commitment to excellence. We know how important it is to have a clean and healthy workplace to boost productivity and make a good impact on clients and employees.
With our team of diligent cleaning experts and advanced cleaning techniques. We dedicate ourselves to ensuring your office becomes a pristine and healthful work environment. Explore our extensive array of office cleaning services, meticulously designed to cater to the specific requirements of companies in Pakistan.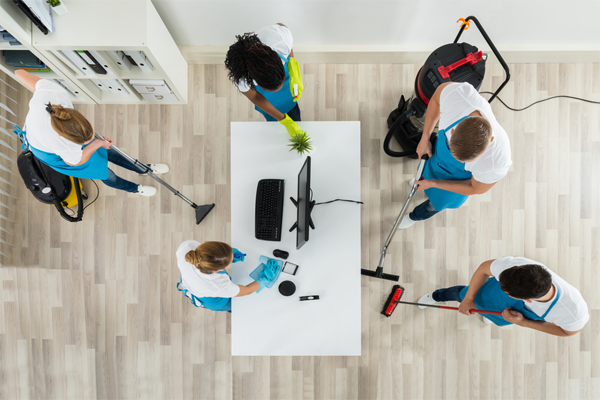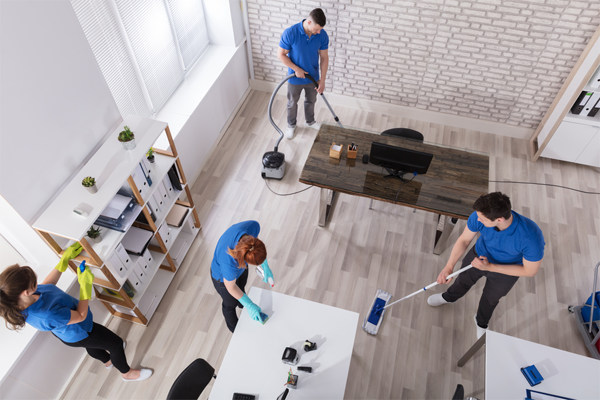 Office Cleaning Solutions For Every Need
We at Aenzay Facility Management are aware that the requirements for cleanliness at each individual office are unique. Our comprehensive suite of cleaning services can adapt to meet your requirements, regardless of the size of your office, the number of floors in your commercial building, or whether you have a specialized facility.
We possess the skills and resources required to handle cleaning tasks of any scale, ranging from routine cleaning to in-depth cleaning. To ensure that we achieve outstanding outcomes, the members of our team rely on cutting-edge technology and implement industry standards in their work.
Thorough Cleaning For A Healthy Workplace
For the health and well-being of your workers, it's important to keep the office clean and free of germs. Our cleaning services are more than just getting rid of dirt and trash that you can see. We pay extra attention to surfaces that a lot of people touch, like doorknobs, light switches, countertops, and shared equipment, and make sure they are fully cleaned to stop germs and viruses from spreading. We use effective cleaning products and methods to get rid of bacteria, allergens, and other harmful substances, making the workplace a better place for everyone to work.
Skilled Office Cleaning Team
At Aenzay Facility Management, we're proud of the skilled cleaning pros who work for us. Our hardworking cleaners have been trained and worked in offices for a long time, so they know how to do a great job. They know the best ways to clean and have the tools to do it, so your office will be cleaned quickly and thoroughly.
 Our team knows how to handle carpets, hardwood floors, glass windows, and delicate office equipment. They also understand the unique challenges that come with different office plans and materials. With their experience, you can be sure that every part of your office will be cleaned to the highest level.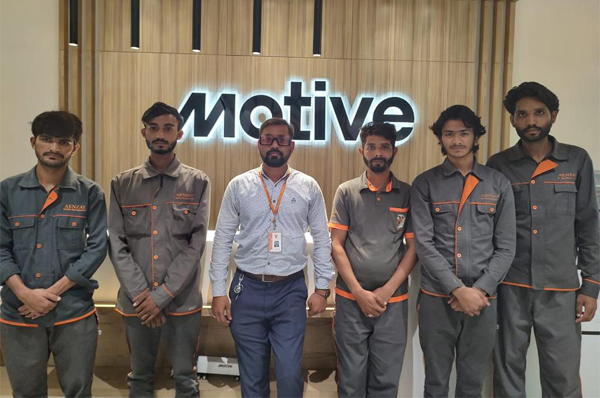 Eco-Friendly Office Cleaning Practices
We care about the environment and try to clean the office in ways that don't hurt it. Our cleaning products are non-toxic and safe for the environment, but that doesn't mean they are less efficient. We focus on cleaning methods that are good for the environment and make the office a better place to work. By using our office cleaning services, you can help make your workplace better while keeping it clean and healthy.
Flexible Office Cleaning Schedules
We know that each business has different needs and different hours. So, we offer flexible office cleaning plans to keep your business running as smoothly as possible. Whether you need office cleaning during work hours, after work hours, or on the weekends, our team will work with you to make a plan that works best for your business. Our goal is to give you fast, reliable cleaning services that don't get in the way of your work.
We care deeply about you and your satisfaction is our top priority. To make sure that our office cleaning services are up to the greatest standards, we follow strict protocols for quality assurance. Our bosses do regular checks to see how good our work is and to respond quickly to any problems or suggestions. We value open communication and encourage our clients to give us feedback, which helps us meet and exceed your goals every time. 
We think that all companies should be able to get professional cleaning at a price they can afford. Our pricing is fair and easy to understand, and we don't cut corners on the standard of our services. We tell you all about our prices right away, so you know exactly what to expect. Our goal is to offer options that are affordable and fit your budget, so you can have a clean and welcoming workspace without breaking the bank.
Why Choose AFM For Office Cleaning
Aenzay Facility Management is the best choice for professional cleaning. With years of knowledge in the field and our attention to detail make us stand out. Our extensive cleaning services are made to fit your needs, so your office will always be clean and healthy.
Our well-trained, trustworthy staff members go through thorough background checks and provide excellent service with honesty and respect. If you choose Aenzay Facility Management, you can be sure that your office will be cleaned in a reliable and high-quality way, thanks to our strict quality assurance process and quick customer service.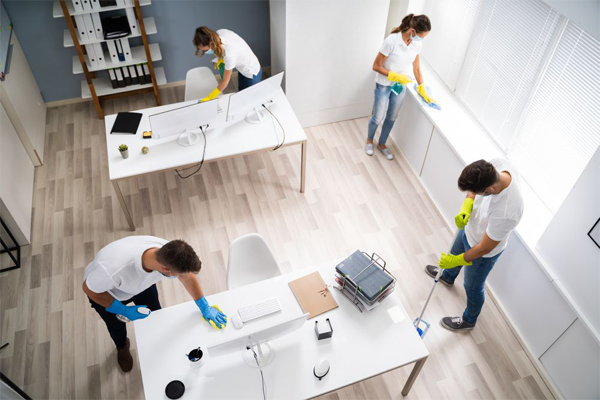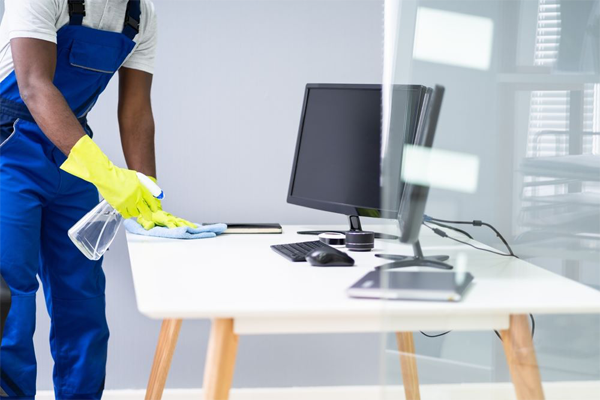 FAQs Regarding Office Cleaning At AFM
Investing in professional office cleaning services is a good idea because it makes the workplace healthier, more efficient, and nicer to look at. At Aenzay Facility Management, we're proud to offer office cleaning services in Pakistan that are second to none. Reach out to us today and discover the transformative impact of a customized office cleaning plan that caters to your specific requirements.