Our special area devoted to the vital subject of Industrial Cleaning. The use of specialized cleaning materials becomes crucial in the effort to preserve industrial buildings that stand as bastions of safety, efficiency, and production. At Aenzay Facility Management, we not only recognize the enormous difficulty in maintaining the cleanliness of large industrial areas, but we also provide a specialized range of expert services that have been painstakingly designed to meet the special needs of industrial settings. We delve into the significant relevance of industrial cleaning in this story. Highlighting how crucial it is to maintain the integrity of your operational environment.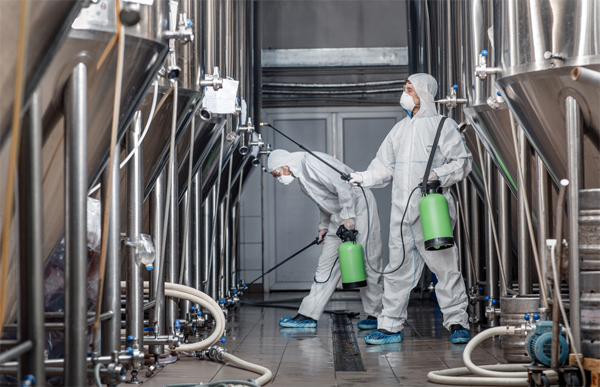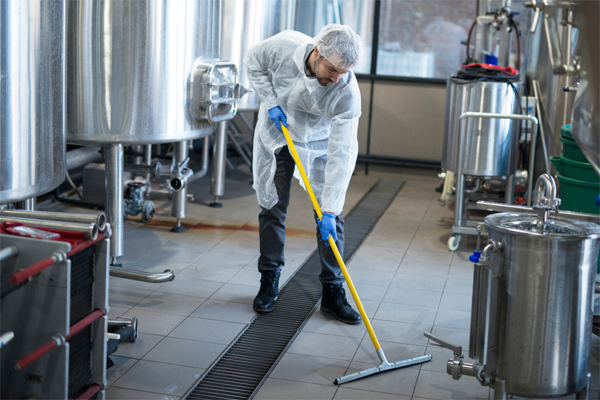 Comprehensive Industrial Cleaning Solutions
Industrial environments, which include vast factories, busy storefronts, powerful power plants, and complex chemical facilities, have a variety of unique cleaning requirements that make them stand out. A tough task is orchestrated throughout these various areas by a symphony of grime, dust, tenacious grease, and persistent residues. If left uncontrolled, these accumulations may cause ripple effects that affect every aspect of the business, disrupting the smooth running of the machinery, degrading the best possible products, and creating serious safety risks. Aenzay Facility Management's philosophy is based on a deep understanding of these complex commercial cleaning requirements. 
Enhanced Safety and Compliance
In any industrial building, safety is the most important thing. To keep a workplace safe, it's important to clean it regularly and right. commercial cleaning is very important because it gets rid of dirt, trash, and dangerous substances that could cause accidents, equipment problems, or environmental problems. Our professional industrial cleaning services help make sure that government rules, industry standards, and safety practices are followed. We know how important it is to follow safety rules. Our staff is trained to follow strict processes to reduce risks, keep things clean, and make the workplace safer for everyone.
Best Industrial Cleaning Team
The Industrial Cleaning Team at AFM represents a formidable force in the realm of comprehensive facility maintenance. With a profound understanding of the diverse and dynamic requirements of industrial spaces. Our team stands ready to tackle even the most challenging cleaning tasks. Armed with an arsenal of specialized techniques, cutting-edge equipment, and industry-approved cleaning agents. Our professionals are adept at restoring the cleanliness and functionality of industrial environments. From factories to warehouses, manufacturing plants to processing facilities, our team's expertise transcends conventional cleaning, delivering results that prioritize not only hygiene but also operational efficiency.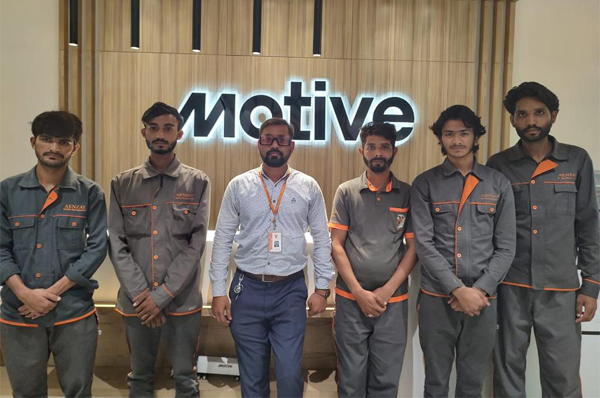 Customized Cleaning Plans
We know that different business buildings have different cleaning needs. When it comes to cleaning factories, there is no single method that works for everyone. As a result, we provide cleaning plans tailored to match your building's specific requirements. Our team conducts a comprehensive assessment of your premises to determine necessary tasks, identify high-traffic zones, and establish the most effective cleaning approach. We will work closely with you to create a customized cleaning plan that fits your schedule, budget, and facility needs. 
Efficient Cleaning Processes
Industrial cleaning needs to be done as quickly as possible so that there is as little downtime and damage as possible. We know how important it is to keep working while keeping the workplace clean and safe. We have trained our team to work swiftly and precisely, ensuring efficient cleaning that enhances productivity while maintaining high quality. By using our knowledge, specialized cleaning tools, and efficient cleaning methods. We can get the cleaning done quickly so you can focus on running your business.
At Aenzay Facility Management, we care about the environment and try to have as little of an effect on it as possible. We know how important it is for commercial cleaning to be kind to the environment. Our services are done in a way that is good for the environment. For example, we use cleaning products that are good for the environment and safe for your workers. We also put a high priority on managing and getting rid of trash in a way that is good for the environment. 
Reliable and Responsive Service
Our service depends on how stable and quick we are. We know how important it is to have a business cleaning partner you can count on. Our team works hard to provide consistent and reliable service, making sure that your building is cleaned to the highest standards every time they come. We keep the lines of communication open, listen to what you need, and respond quickly to any questions or worries. Our goal is to build long-term partnerships based on trust, dependability, and great service.
Why Choose AFM for Industrial Cleaning
You can count on Aenzay Facility Management when it comes to cleaning buildings. We can do great work in workplace settings because we know what we're doing, have the right tools, and care about safety. Our skilled and experienced team knows how to handle the special challenges of industrial cleaning. We use specialized methods and cutting-edge tools to clean big rooms, heavy machinery, and many different kinds of surfaces. We follow safety rules because we want to make the workplace a safe place to work. With Aenzay Facility Management, you can be sure that your industrial facility will get top-notch cleaning services that increase efficiency. Keep safety standards in place, and go above and beyond what you expect.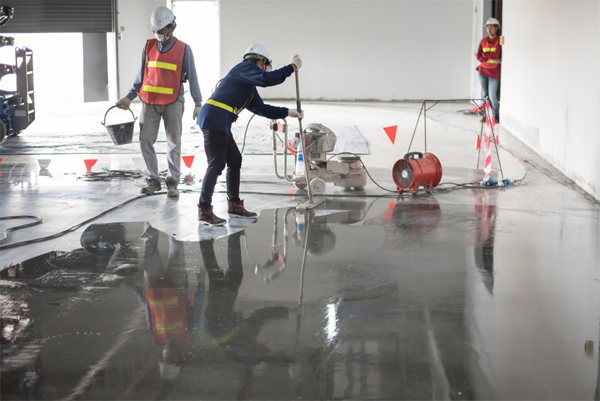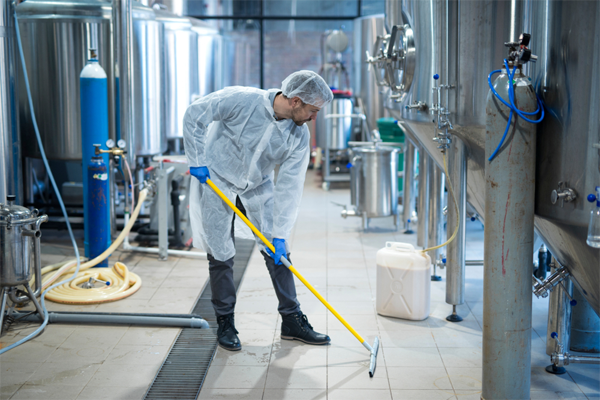 FAQs Regarding Industrial Cleaning at AFM
Investing in professional industrial cleaning services from Aenzay Facility Management is a smart way to make sure that your industrial facility stays efficient, productive, and safe. Contact us today to set up your commercial cleaning service and see how a clean and well-kept building can help your business.