Welcome to our page about how we clean. In the world, we live in now, keeping things clean and safe is more important than ever. Concerns about world health and the need to stop the spread of germs and viruses have shown how important it is to disinfect properly. At Aenzay Facility Management, we know how important proper disinfection is and offer professional disinfection services to meet the changing needs of homes, businesses, and public places. In this piece, we'll talk about the benefits of professional disinfection. Why thorough disinfection protocols are important, and how our services can help you create a clean and safe environment.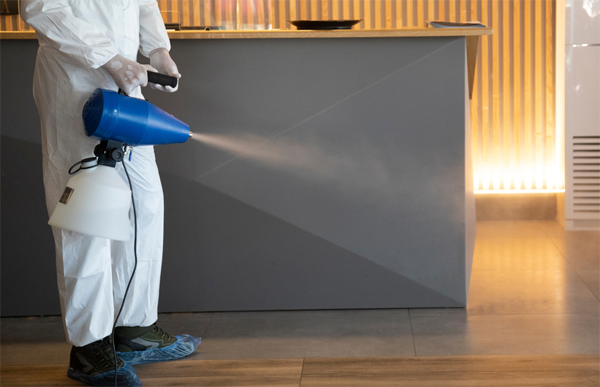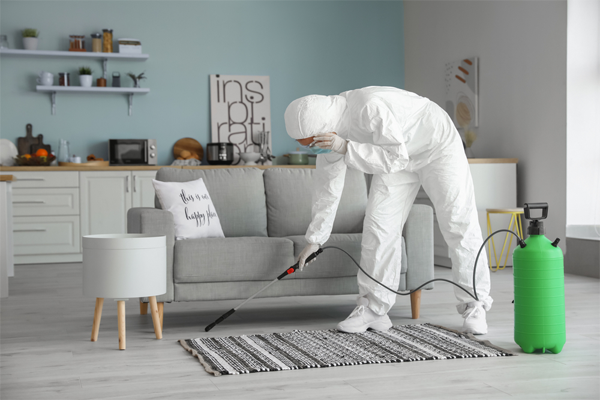 Comprehensive Disinfection Solutions
At Aenzay Facility Management, we offer full cleaning services that are made to get rid of a wide range of germs, viruses, and bacteria. Our highly trained and experienced technicians use advanced methods for disinfecting and hospital-grade disinfectants to make sure that everything is clean and safe.
We know that different areas have different needs, so we take a whole-building approach to cleaning. Our team focuses on high-touch surfaces, frequently used areas, and other possible germ hotspots to reduce the risk of cross-contamination and help make the environment healthy. By choosing Aenzay Facility Management, you are opting for a holistic cleaning approach.
Advanced Disinfection Techniques
We want to stay on the cutting edge of cleaning technology and methods. Our team is always improving their skills and understanding to keep up with changes in the field. We use high-tech tools like electrostatic sprayers and fogging machines to make sure that disinfectants are spread evenly and thoroughly. With these new cleaning methods, we can get to places that were hard to reach before. This makes sure that we clean everything and do it as well as possible.
Team Of Best Disinfection Services Provider
The Disinfection Services Team at AFM is a leader in health and safety, steadfastly committed to preserving your surroundings. Our team uses cutting-edge methods and premium disinfectants to build a barrier of protection against germs since we are acutely aware of the crucial relevance of disinfection in today's society. There are no spare parts; every surface, corner, and cranny are attentively taken care of. Our experts move through your places with a keen sense of duty, leaving a trail of sanitized assurance in their wake. Whether it's a business location, a home, or any space in between. You can rely on the AFM Disinfection Services Team to create the conditions for a cleaner, healthier future.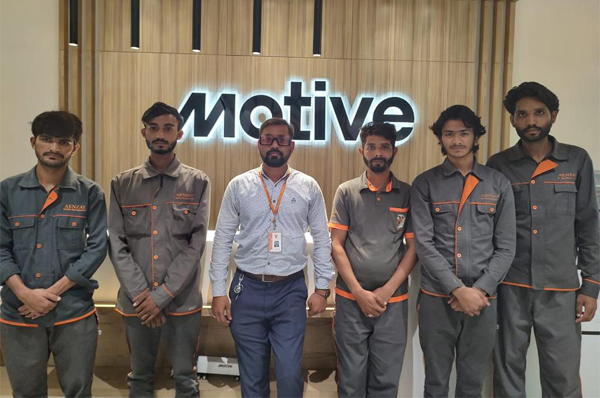 Tailored Disinfection Plans
We know that each area has its own cleaning needs. No matter if it's a house, an office block, a school, a hospital, or some other kind of place. We can make disinfection plans that fit your needs. Our team will do a full evaluation of your space to find high-risk spots and come up with a customized plan for disinfecting them. When making a plan that follows industry rules and regulations, we think about things like the size of the area, the number of people who walk through it, and the activities that happen there.
Proactive Approach to Health and Safety
At Aenzay Facility Management, we think it's important to be mindful of safety and health. Our cleaning services do more than just get rid of germs and viruses. AFM want to come up with a long-term plan for keeping the world clean and safe. We do more than just disinfect. We also offer expert advice on how to improve hygiene, ventilation, and other preventive steps to help you lower the risk of infection. Our goal is to work with you to keep everyone safe and healthy by giving you the information and tools.
Flexibility and Convenience
We know that it should be easy for you to book cleaning services. So, we offer flexible scheduling choices to keep your daily operations as smooth as possible. We can take care of your needs, whether you need a one-time cleaning or monthly service. Our team will work with you to find the best cleaning plan for your needs. This will make sure that your space is always clean and safe. We are dedicated to giving you service that is reliable, easy to use, and meets your needs.
Commitment to Customer Satisfaction
At Aenzay Facility Management, we put the needs of our customers first. We try to go above and beyond your hopes by giving you excellent disinfection services and making sure you are completely happy. Our team of workers is committed to giving you a great experience from the beginning to the end. We keep the lines of contact open and listen to what you need. If you have any worries or questions, we're here to answer them quickly and well. Your happiness is what drives us to keep getting better.
Why Choose AFM for Disinfection Services
When it comes to cleaning services, you can count on Aenzay Facility Management. With our knowledge, advanced Nordiques, and dedication to making a clean and safe workplace, we offer the best disinfection services. Our experienced team of professionals is up-to-date on the best ways to clean and sanitize and uses hospital-grade disinfectants to make sure everything is clean and safe.
We know how important focused disinfection is and will make sure that our services fit your needs. With Aenzay Facility Management, you can be sure that your space will be cleaned to the highest standard, giving you peace of mind and a healthy place to live.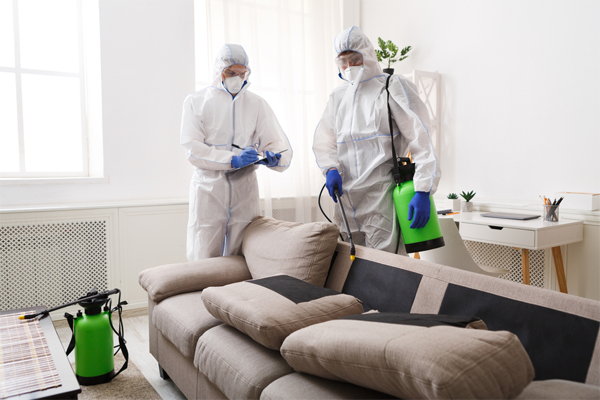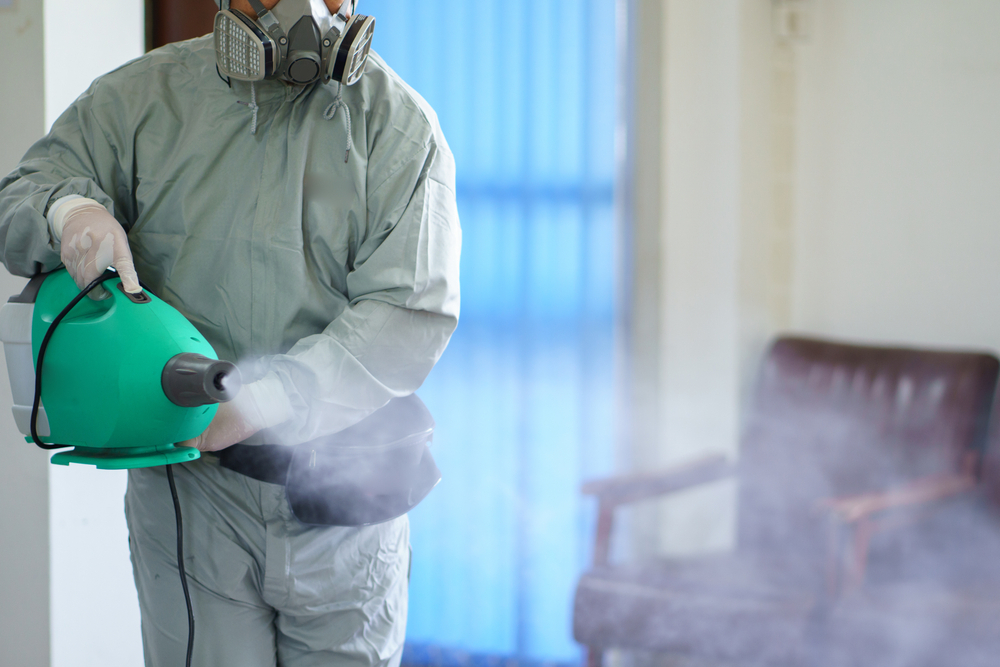 FAQs Regarding Disinfection Services at AFM
Getting professional disinfection services from Aenzay Facility Management is a smart way to keep your home, business, or public place clean and safe.  Contact us today to set up your cleaning service and enjoy the peace of mind that comes with a well-cleaned space