Welcome to our thorough guide on pest control. Where we delve into the never-ending struggle against these pesky intruders that can spook your home's peace or your company's productivity. At Aenzay Facility Management, we are aware of the significant effects that pests can have on your operations and comfort. As leaders in the field of facility management. We are aware of how crucial it is to keep pest-free settings. Professional fumigation services are a potent tool in our toolbox for eradicating pests and guaranteeing their permanent banishment. Pest infestations can spiral out of control, causing damage, spreading diseases, and unsettling the harmonious balance of any space.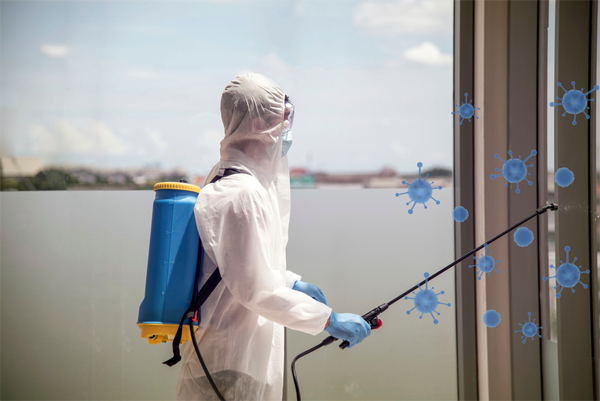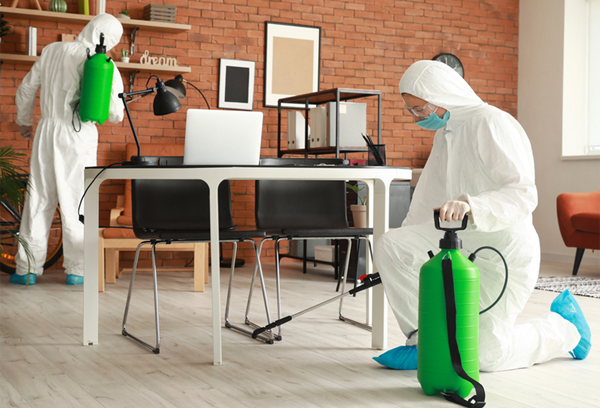 Comprehensive Fumigation Services
Aenzay Facility Management takes immense pride in providing a comprehensive spectrum of fumigation services meticulously tailored to repel various forms of pest infestations. Even though ants, cockroaches, and rats are common household pests. The elusive termites and hardy bed bugs pose a more serious threat. Our knowledgeable and experienced professionals shine in this difficult environment because they have a wealth of experience and finely honed abilities that allow them to effectively and precisely deal with every type of bug. Our highly skilled professionals. Who have a thorough understanding of insect behavior and ecology, serve as the foundation of our fumigation efforts.
Thorough Inspection and Assessment
Before fumigating your property. Our team does a full inspection and evaluation of it. We find out what kind of pests are there, how bad the problem is, and where they might be getting in and hiding. This lets us come up with a plan for fumigation that is special to the pest problem in your area. Our goal is to make sure we have a complete plan that gets rid of pests at their source and stops them from coming back.
Team of Best Fumigation Services Provider
The AFM Fumigation Services Team acts as a watchful protector against pest invasion and provides a complete and efficient solution to secure your areas. Our team of knowledgeable experts uses cutting-edge methods and materials to handle even the most tenacious infestations as part of their constant dedication to preserving a pest-free environment. Because we are aware of the damaging effects that pests can have on your surroundings. We address each challenge with a painstaking attention to detail and a drive to find and eliminate the source of the problem. Our fumigation services are a tribute to our commitment to restoring your peace of mind and establishing a safe refuge for you, your loved ones, and your priceless items. They go beyond simply getting rid of bugs.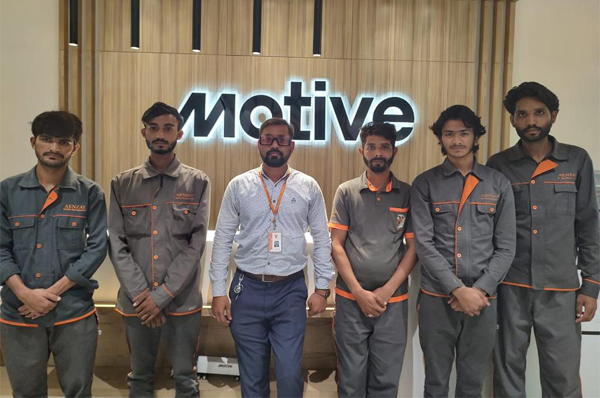 Targeted Pest Eradication
Our fumigation services are made to kill bugs at every stage of their life cycle. We know that getting rid of pests' means getting rid of not only the adults, but also their eggs, larvae, and homes. Our fumigation treatments are designed to disrupt the life cycle of insects, effectively eliminating both existing pests and potential offspring. We provide a comprehensive solution that addresses future pest issues at their source. Ensuring a thorough resolution to the problem.
We think it's important to protect against pests for a long time. Our sanitation services are designed not only to eliminate existing pests but also to prevent the entry of new pests. We take preventive steps and give advice on how to get rid of pests so that you can keep your surroundings pest-free. Our team will work with you closely to create a customized pest control plan that fits your needs and protects you in the long run.
ECO Friendly Fumigation Services
At Aenzay Facility Management, we care about our customers and the environment's health and well-being, as well as the environment's health. That's why we try to use items and methods for fumigation that are good for the environment. We use fumigants that are safe for people, pets, and the environment. But are still successful at getting rid of pests. Our technicians undergo training in environmentally friendly methods of pest control. Such as targeted application of chemicals and proper disposal of waste materials.
Excellent Customer Service
We like to talk to our clients in a clear and honest way. Our team will tell you everything you need to know about the fumigation process, including what to do before and after the treatment. We are here to answer any questions or worries you may have. Making sure you are well-informed and comfortable during the fumigation process. Our dedication to great customer service goes beyond just the fumigation itself. We want to build long-term relationships with our customers based on trust, dependability, and great service.
Why Choose AFM for Fumigation Services
Aenzay Facility Management is the best choice when it comes to sanitation services. With our knowledge, thorough inspections and assessments, safe fumigation methods, targeted pest eradication, and long-term security. We can create environments that are free of pests. Our team of experienced professionals knows how pests act and makes plans for fumigation that are special to each infestation. We put the safety of our clients and the environment first. We use effective methods for fumigation that minimize risks. By going after pests at every stage of their lives and giving long-term protection. We can make sure that we have a complete solution that gets rid of current infestations and stops new ones from happening.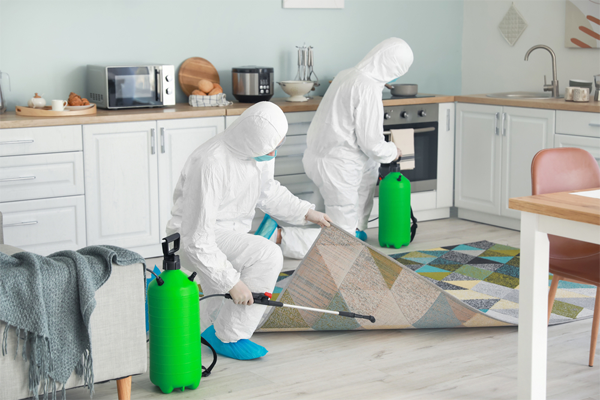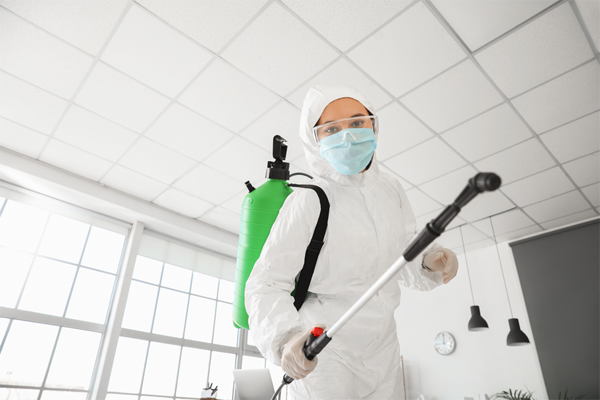 FAQs Regarding Fumigation Services at AFM
Getting professional exterminator services from Aenzay Facility Management is a smart way to keep your home or business free of pests. Contact us today to set up your exterminator service. Enjoy the peace of mind that comes from not having to worry about pests.